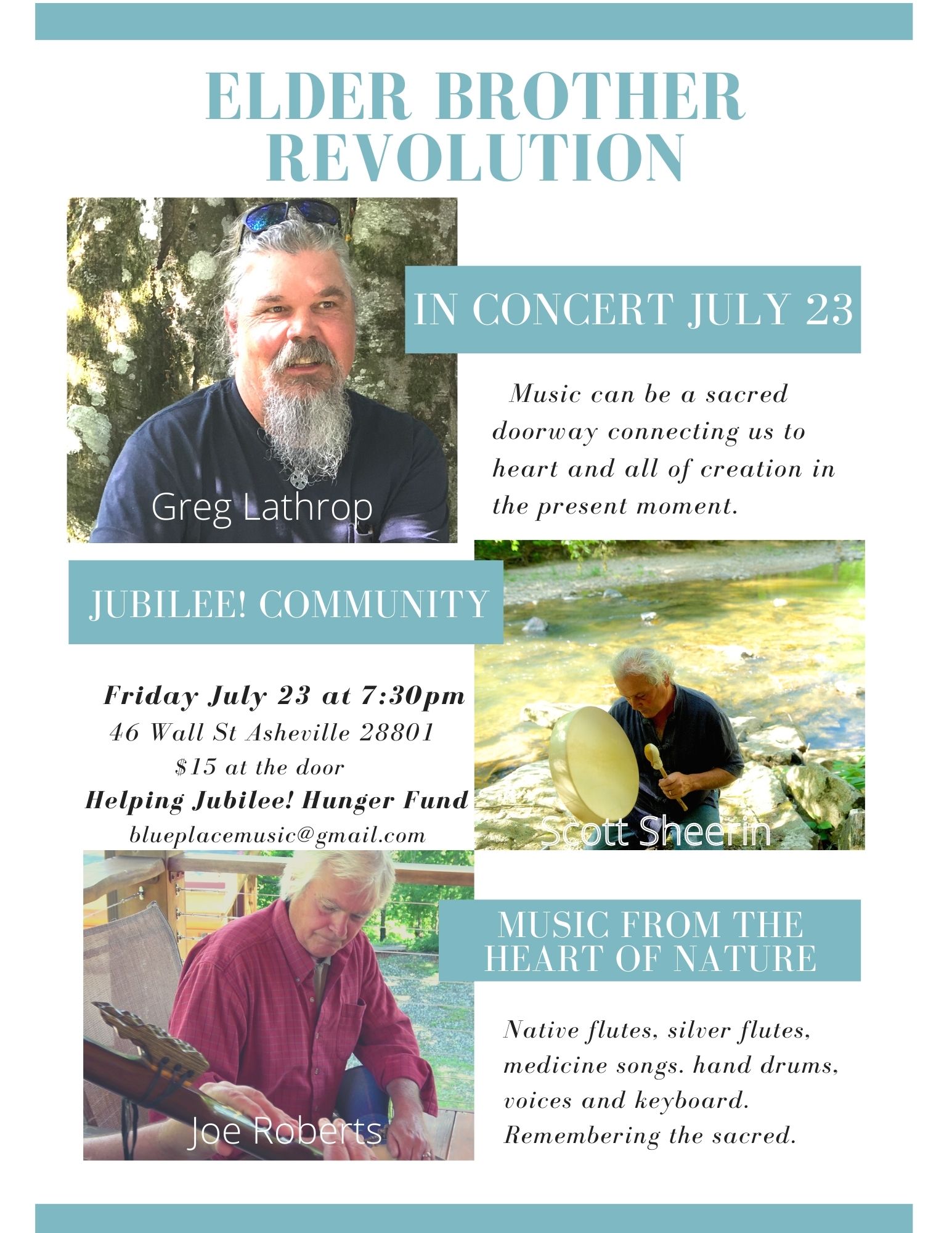 Musicians Greg Lathrop, Joe Roberts and Scott Sheerin have traveled some of the traditional trails of music and healing, learning ways to build relationship with the Divine presence of the natural world.
Their music of Native flutes, silver flutes, drum and voice speaks of the ancestors and the human heart: connecting us to the mystery of the present moment where all healing takes place.
In this time of climate crisis and the unprecedented decline of the natural world we can support healing for all our relations by sitting and opening ourselves, listening and offering gratitude to the sacred beings upon whom all life depends.