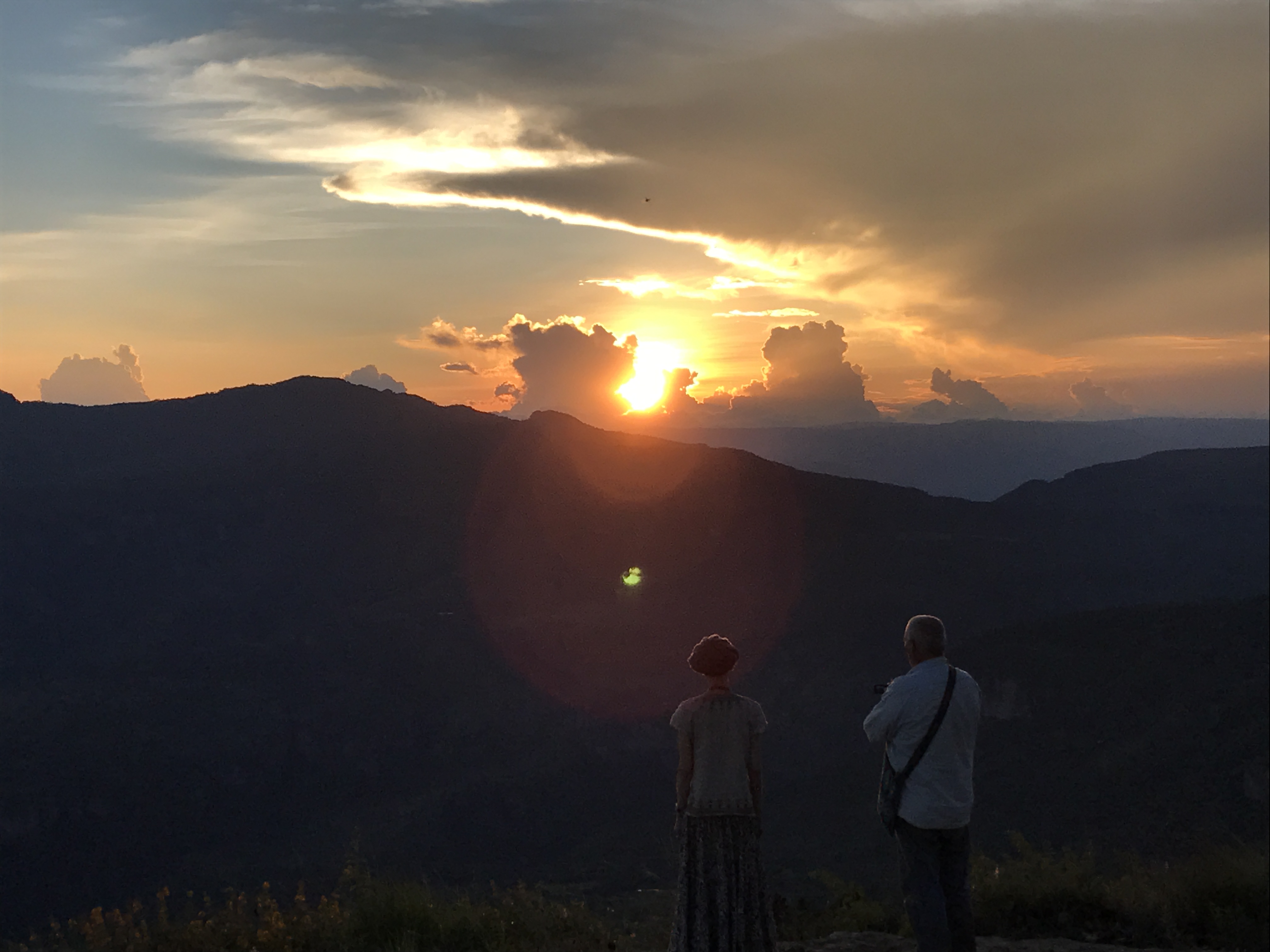 Prema singing mantras to the sun in the Huichol Sierras in Mexico
You are warmly invited to come to a birthday celebration for Prema Saturday Nov 18th from 1-4pm at our home. Please rsvp Scott at 828 645 1003 or blueplacemusic@gmail.com No gifts necessary.
Prema lived for many years in India and served and was a student in Siddha Yoga ashrams on three continents for over 20 years. She loves chanting as a joyful and profound spiritual practice. She would love for you to join us for an afternoon chant. There will be delicious vegetarian food and chai and some wonderful musicians. Come early and enjoy a short walk to visit the beautiful Ivy River below our home. No gifts necessary. Feel free to bring any food or beverage you'd like to add to the bounty.